You just got a cat and became a cat parent…well, congratulations – it is the beginning of an amazing time!
Our website is a place where all cat parents, experienced and first time, are more than welcome.
Me – Jane Mitchell, a proud mom of a sweet Scottish fold named Lulu and my team of professionals will successfully guide you through every step of the cat parenting journey. 
Being a responsible and devoted cat parent is a full-time job. Challenging and daunting at first, on the long-run, parenting a cat is an amazingly unmatched experience.
If your beloved cat is a typical family cat it relishes your presence, revels in activities with you, thrives on your touch, delights in hearing your voice, regrets your absence, and probably warns you if it thinks there is imminent danger. Although sometimes it does not show it, your cat cares for you – truly, deeply cares for you.
The whole philosophy of raising a kitten is not much different from that of bringing up kids. We teach our kids good manners, socially acceptable hygiene, and how to control their natural aggression. We monitor their safety, channel their curiosity into constructive pursuits, and ask others who are more knowledgeable to help educate them. It should be the same with our feline family members. In a nutshell, getting a new kitten and raising it into a well-mannered and well-adjusted cat is a process in which you should use all the help you can get.
Luckily, we are here to provide that help. We are in this together. Along the way, we will share many milestones and wins.
While your veterinarian is important, the day-to-day health and happiness of your cat is in your hands. That is the main reason for our blog – mycattips.com
What We Do?
We will help you understand how your cats think, how to live with them, what they need to eat, what medical problems they can get and how to prevent them.
We will show you how to give first aid and how to make decisions about when to call in the vet.
What Differs Us from Other Similar Web Sources?
With so much information available online, finding a reputable and reliable source can be challenging.
To ensure that what you read is as accurate as possible, respected veterinarians, reputable breeders and teaching clinicians are involved in the creation of each article.
The accuracy and uniqueness of our content makes us different than the competition. Personal experiences are shared and practical advice are generously provided.
Our goal is to provide the best answers on all topics concerning your cat's care and well being. Our content is up to date, accurate and offers real practical value.
DISCLAIMER: Any tip or advice on this website is not a substitute for a veterinarian's advice or recommendation. Always consult your vet regarding any issues with your pet!
In the relatively short period since vets first picked up stethoscopes, there has been a wonderfully positive trend in our attitude toward cats. That attitude was instigated by you – the devoted and responsible cat parent. Your compassion, commitment, and concern for your cat's physical and emotional welfare initiated the greatest-ever advances in cat care and welfare. Veterinarians and pet-related healthcare businesses responded to your demands with effective vaccines, anti-parasitic drugs, and nutritionally sound diets. These forms of preventative medicine are at the core of medically caring for your cat.
Today, virtually all diagnostics and treatments used in human medicine are available for cats. For example, with new drugs, cats with heart disease have longer and more comfortable lives. Advances in our understanding of kidney disease have led to foods being developed that prolong the working life of impaired kidneys. New surgical techniques have been perfected that can save damaged or diseased limbs that, previously, could only be treated by amputation.
We are frequently faced with the same question – what is the most effective way of prolonging my cat's life. The answer is more obvious than what you may think – simply by acknowledging that your cat is not a person in cute disguise. By understanding how your cat thinks, like the hierarchy-focused feline it is, and by understanding its unique nutritional, physical, and mental stimulation needs, you will begin to understand the responsibilities caring for your four-legged furry baby entails.
We are lucky that serendipity has given us such a bountiful relationship with such a unique, graceful and kindred species. To honor that luck, we should compose a feline version of a serenity prayer. We would pledge to accept the things we cannot change, such as cats doing cat things – not eating when the food bowl is half full or licking their private parts in public. Have the courage to change the things we can, such as learn about cat behavior and understand why cats do cat things. And ultimately, we would have to find the wisdom to know the difference between natural cat behavior and a cat in distress mode. 
* * * * *
Meet Our Team!
Dr. Iulia Mihai
Iuliana is a Professional Medical writer, she has more than 10 years of experience in veterinary, medicine & scientific research. Iuliana graduated from The University of Agronomic Sciences and Veterinary Medicine in Romania (Bucharest), currently works as a Ph.D. veterinary medicine researcher at the Romanian Academy, and also is a professional veterinarian in the Vet Clinic.
Ivana Crnec
Ivana is a graduate of the University Sv. Kliment Ohridski's Faculty of Veterinary Medicine in Bitola, Republic of Macedonia. She is a certified nutritionist and is certified in HAACP food safety system implementation. She currently practices as a veterinarian in Bitola and is completing her postgraduate studies in the Pathology of Domestic Carnivores at the Faculty of Veterinary Medicine in Zagreb, Croatia. Ivana's research has been published in international journals, and she regularly attends international veterinary conferences.
Margarita Boyd
Margarita has a Bachelor of Veterinary Science degree (with distinction) from the University of Liverpool and six years of clinical vet experience. She loves helping animals in need and making her client's pets and lives better. She worked in small animal and equine practice for a few years, before focusing solely on companion animals. She has developed a special interest in small animal internal medicine and ophthalmology. Her interests outside of work include traveling, writing, and volunteering.
Heather Nokes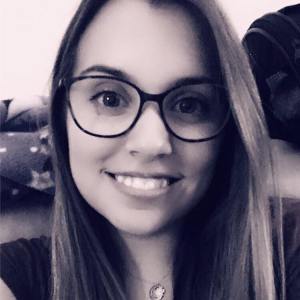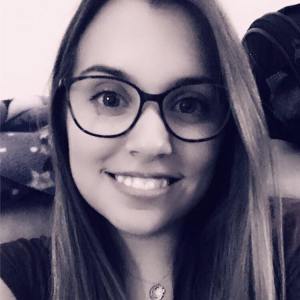 Heather is a Vet Tech student working full-time as a veterinary assistant. She has over 5 years in the animal welfare field and has a special interest in animal behavior. She is the proud fur mama to her husky and three cats who give her daily content ideas and motivation.
Our devoted team is readily available and eager to help!
With everything being said, once again let us congratulate you on becoming a cat parent. Follow us and you will understand the value of our content.
Thank you.
MADE WITH LOVE TO ALL FUR BABIES!